Space management is a big challenge in any modern home or office. UPVC sliding doors are apt for any modern structure as they do not take up much space and provide natural light. These siding doors look stylish but they do not compromise the safety of the building. The trusted UPVC Sliding Doors Manufacturers are capable of designing appropriate sliding doors as per your requirements.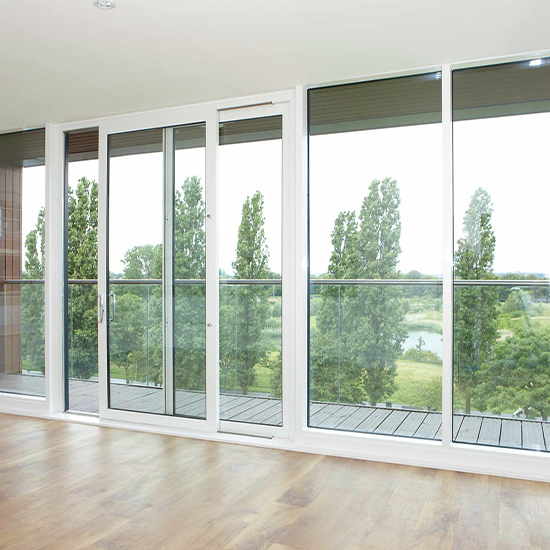 Exclusive features of UPVC Sliding Doors
UPVC stands for "Unplasticized Polyvinyl Chloride" which is a specially formulated strong plastic usually used for different manufacturing purposes. Ask Green Line Windows, the customer care will provide you with more detail about the utility of UPVC. This UPVC doors and windows manufacturer is one of the prominent UPVC Sliding Doors Manufacturers in India.
Here are some exclusive features of UPVC sliding doors:
Unquestionable durability
The durability of UPVC products is unquestionable. There is no issue of rusting or corrosion. There is no issue of decay or molds like traditional wooden doors. Once designed and installed, you don't need to think about any replacement in the near future. There is no question of crack or distortion even in prolonged exposure to sunlight or rain. Buy it, install it, and forget.
Energy efficiency
The energy efficiency of UPVC sliding doors is excellent. UPVC has the best thermal insulation capacity. The air-conditioned rooms remain insulated from outside weather for a pretty long time. This results in lower cooling costs. It saves electricity too.
Weather resistance
UPVC is by nature weather resistant. They are equally durable in high and low-temperature zones. They can sustain rain and snow. In any weather condition, their functionality and look never deteriorate. While manufacturing sliding doors, the UPVC Sliding Doors Manufacturers keep the focus on all key parameters that make the products appropriate for the varied weather conditions.
Exclusive security features
Most of the UPVC sliding doors are designed with advanced security features. Manufactured by implementing the latest technology, manufacturers such as GreenLine offer contemporary styling along with multiple security features. Extra security features like a multi-point locking system and reinforced frames are included to make the doors more secure.
Sound insulation
The sound insulation of these sliding doors is much better than wooden or aluminum doors. The density of UPVC provides effective external sound insulation that works perfectly in offices and residences in crowded areas.
Where UPVC sliding doors can be installed?
UPVC can be installed in any type of structure you want. Their flexibility and practicality make them appropriate for a wide variety of applications. Some common places where UPVC sliding doors can be installed are as follows: Patio and gardens, balconies, living rooms, conservatories, bedrooms, retail stores, office rooms, doctors' clinics, hotels and resorts, kitchen and dining spaces, and many other locations.
Green Line Windows is designing and manufactures a wide range of UPVC sliding doors according to style, size, and security features. UPVC Sliding Doors Manufacturers offer budget-friendly designing doors as per the client's requirements.